A picturesque
community just steps
from the St. Clair River.
Be among the first to secure a villa in this amazing new private community!
Contact Us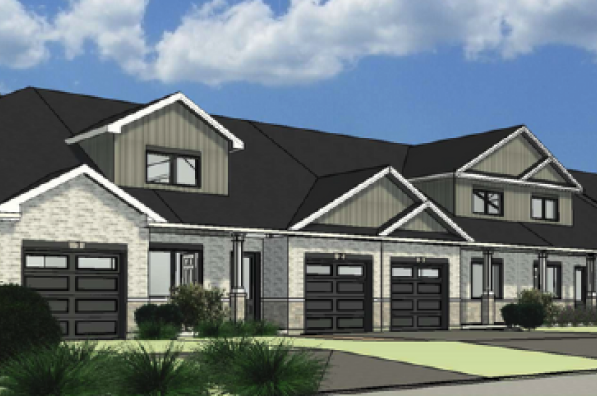 Soleil Executive Villas
Step into a unique, community lifestyle.
Soleil offers a unique and private executive villa lifestyle, in the quaint town of Corunna, Ontario. Enjoy nearby amenities such as coffee shops, grocery stores, parks and recreation. This community is a beautiful place to downsize and enjoy a peaceful, community-oriented lifestyle.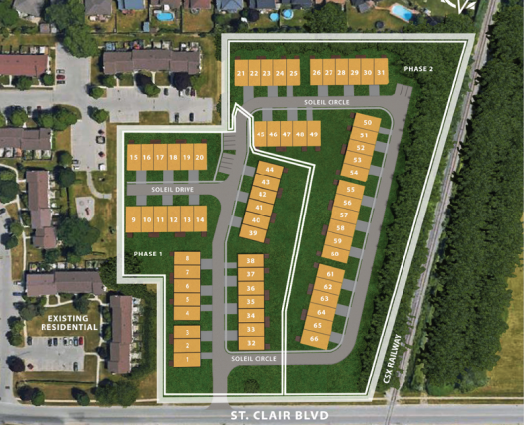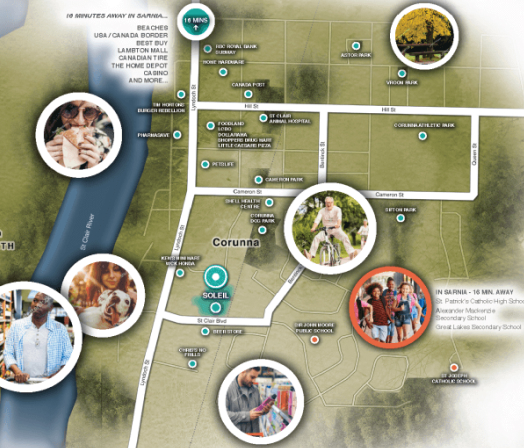 66 Executive Villas in Corunna, starting at $565,000!
The villas are available for pre-sale now, with construction beginning April, 2023.
End Villas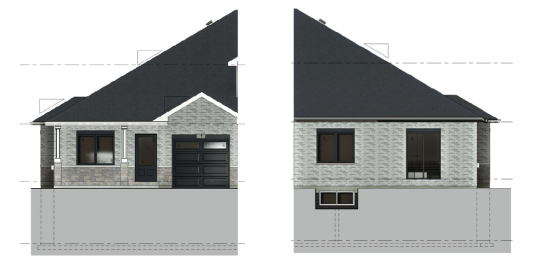 Lots
1, 3, 4, 8, 9, 14, 15, 20, 21, 25, 26, 31, 32, 38, 39, 44, 45, 49, 50, 54, 55, 60, 61, 66
Square Footage
Main – 1064 sq ft
Finished Basement – 1067 sq ft
Covered Rear Patio
Flooring
Vinyl all over
Tile in ensuite bathroom
Carpet Stairs (unfinished going to basement)
Plumbing
Shower in ensuite acrylic base and tile walls
Glass in ensuite will be provided by plumber
Vanity- 34" with countertops in bathroom -Kitchen- Upper cabinets 30" no crown moulding
Valance lights in kitchen
Tile backsplash in kitchen
2cm quartz countertop all over the house.
Soft close drawers/cupboards in ONLY the kitchen
Faucets- Genta line (Moen)
General
No fireplace
Paintable front door (not stained)
Mirrors in the bathroom.
9ft ceilings on main floor
Microwave rangehood
Toilet paper and towel bars
5 TV/Phone points
NO pot lights
Paint colour- 1 color all over.
Smooth ceilings in wet areas (bathrooms and laundry if applicable)
5 1⁄2 inch + 3 1⁄4 (baseboard/casing)
Garage walls- drywalled, taped and primed.
Garage doors are insulated. No openers
Rough in wiring for cameras.
Central Vac – rough into the garage
100 AMP electrical panel
Concrete driveway
Standard asphalt shingles
Exterior
Stone Skirt 3ft high.
Brick
Hardie Board
End Villa Layout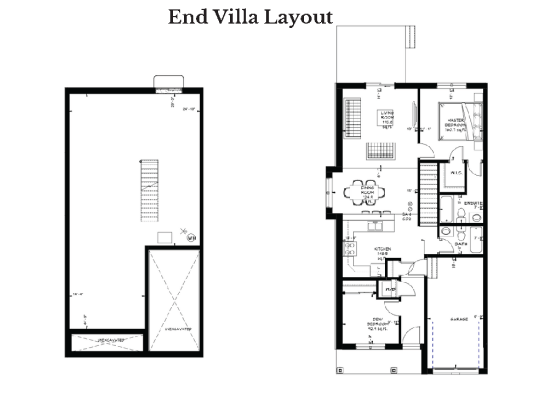 Interior Villas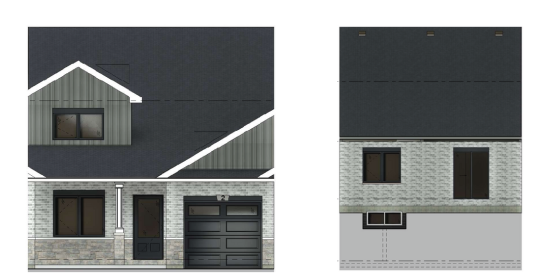 Lots
2, 5, 6, 7, 10, 11, 12, 16, 17, 18, 19, 22, 23, 24, 27, 28, 29, 30, 33, 34, 35, 36, 37, 40, 41, 42, 43, 46, 47, 48, 51, 52, 53, 56, 57, 58, 59, 62, 63, 64, 65
Square Footage
Main – 1019 sq ft
Unfinished Basement – 1024 sq ft
Loft – 531 sq ft
Finished Basement / Optional
$40,000 + HST
Finished Area approx. 750 sq ft
Flooring
Vinyl all over
Tile in ensuite bathroom
Carpet Stairs (unfinished going to basement)
Plumbing
Shower in ensuite acrylic base and tile walls
Glass in ensuite will be provided by plumber
Vanity- 34" with countertops in bathroom -Kitchen- Upper cabinets 30" no crown moulding
Valance lights in kitchen
Tile backsplash in kitchen
2cm quartz countertop all over the house.
Soft close drawers/cupboards in ONLY the kitchen
Faucets- Genta line (Moen)
General
No fireplace
Paintable front door (not stained)
Mirrors in the bathroom.
9ft ceilings on main floor
Microwave rangehood
Toilet paper and towel bars
5 TV/Phone points
NO pot lights
Paint colour- 1 color all over.
Smooth ceilings in wet areas (bathrooms and laundry if applicable)
5 1⁄2 inch + 3 1⁄4 (baseboard/casing)
Garage walls- drywalled, taped and primed.
Garage doors are insulated. No openers
Rough in wiring for cameras.
Central Vac – rough into the garage
100 AMP electrical panel
Concrete driveway
Standard asphalt shingles
Exterior
Stone Skirt 3ft high.
Brick
Hardie Board
Mid Villa Layout